Facebook
Twitter
Flipboard
Print
Email
close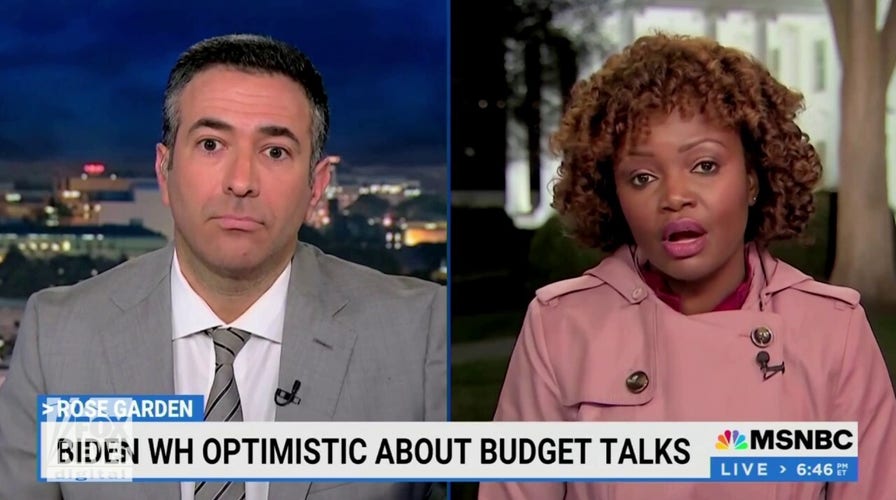 Video
Karine Jean-Pierre claims Republicans want to cut social security
White House Press Secretary Karine Jean-Pierre claimed Congressional Republicans want to cut Social Security and Medicare during a segment on MSNBC Wednesday.
White House press secretary Karine Jean-Pierre slammed Republicans Wednesday while declaring that President Biden's economy "works for everyone and leaves no one behind."
On MSNBC's "The Beat with Ari Melber," Jean-Pierre hit conservative politicians for wanting to negotiate lifting the debt ceiling and declared, "We should not put the faith and the credit of our country hostage. That's not something we should be doing."
"If they want to have a conversation on how to lower the deficit, which is what the president has done the first two years by $1.7 trillion, if they want to have that conversation, we are open to it," she said. "But by saying that you want to cut Social Security, by saying you want to cut Medicare, by holding those two things hostage because you want to basically give $3 trillion to the wealthy, the uber wealthy, that's what you want to do, give tax relief to the uber wealthy? That's not what the president is about."
Jean-Pierre went on to make a series of claims about Biden's agenda and his upcoming budget.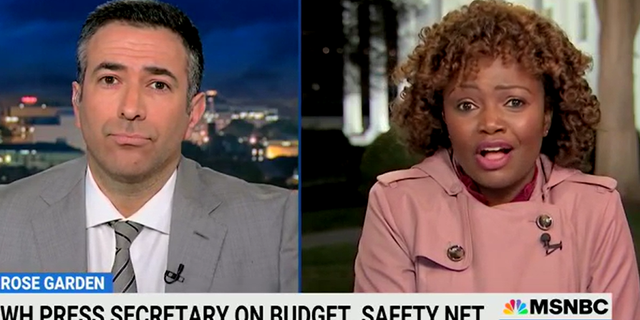 White House press secretary Karine Jean-Pierre speaks to MSNBC host Ari Melber.